Longtime former Cote des Neiges-area city councillor Saulie Zajdel was arrested on corruption charges this morning but no details of the charges against him have yet been made public.
Zajdel gravitated toward power, serving under the ruling MCM under Jean Dore, the Vision Party under Mayor Bourque, where he served a powerful role in the executive committee and finally under the Union Party with Gerald Tremblay.
In an effort to try to establish what he might have done, here is a basic biographical summary on his career in city politics.
Saulie Zajdel, 57, entered politics in 1986, jumping from a job at the Bank of Montreal as a computer analyst. He managed to sign up
250
supporters to Jean Dore's MCM near the deadline - many of them from his Lubavitch Hasidic sect - to edge out lefty-lawyer Kevin Cadloff, 35, who appears to have since moved to Winnipeg, by 36 votes to become the MCM nominee for the Victoria district of Cote-des-Neiges.
Zajdel was able to get 90 percent of the members he got sign to the party to also come out to vote, quite an achievement considering that in politics that number is usually around 33 percent.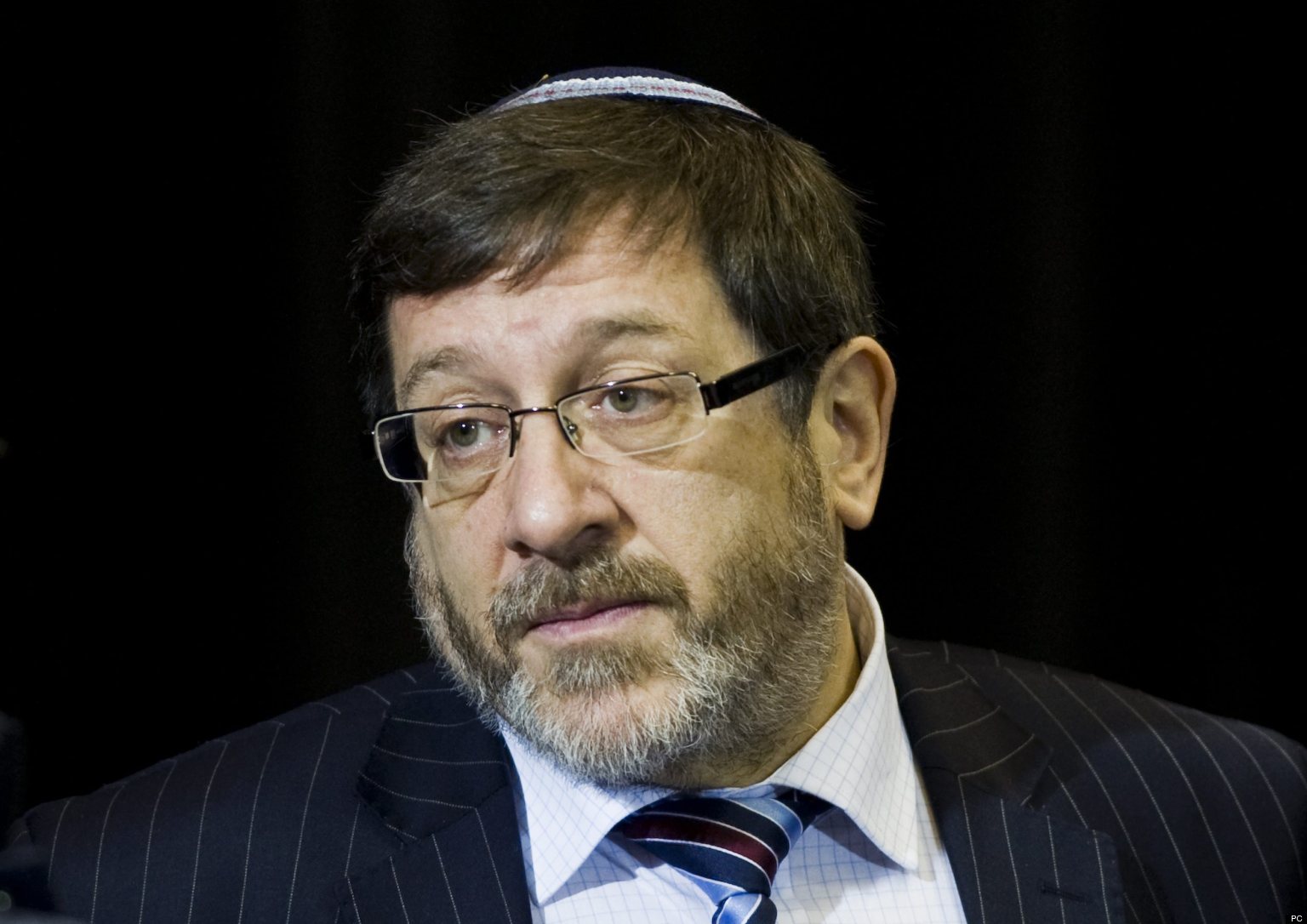 He said that his main concern was to help out poor people with their housing issues and increase street lighting to allow the elderly to walk without fear at night.
Zajdel then became city councillor by beating incumbent Sam Berliner, 36, a lawyer specializing in entertainment law, longtime Drapeau critic and Alliance Quebec volunteer, by 400 votes.
A year later, however, he was openly criticizing Mayor Dore for renaming Dorchester to Rene Levesque and for buying an expensive $63,000 Fazioli piano for the Bon Pasteur Monastery on Sherbrooke, where Dore lived at the time.
He was re-elected in 1990, as three black candidates, including Jamaica Association President Noel Alexander, then 57, posed little serious threat to his return. His 73 percent support gave him the highest majority of any MCM candidate.
Zajdel soon found himself near such big-money undertakings as the city's SHDM housing authority bought 49 apartment buildings on Barclay and put in $11 million to renovate those places for the poor.
Although part of the MCM, Zajdel frequently criticized his own party's leadership, urging a harsher stand against blue collar workers in their contract negotiations and in November 1991 Zajdel sided against his own party's transit budget, which was part of an overall 17.5 percent budget increase for the island's Montreal Urban Community.
Zajdel, by the way, has at least five children, the last of which we know about was named Atara, born in February 1992.
Ninety-one sidewalks in the west end were replaced under his watch in 1991 at the cost of $511,600 and his management of such issues became increasingly commonplace.
The Jewish Hospital of Hope purchased and evacuated six duplexes on the north side of Cote. St. Catherine near Victoria and sought to tear them down for a larger building. Zajdel refused permission to demolish and the buildings sat empty for some time.
In November 1992, Zajdel was in the mix for some big money projects: $3.7 million was granted to renovate 11 apartment buildings on the south side of Barclay Ave. The city's housing and development corporation bought the properties for $2.6 million in 1990 and gave them to the Office Municipale d'Habitation. In a separate project the city renovated 49 other buildings on Barclay with $20,000 to $30,000 going into each unit.
At the now-famous tax protest at city hall in March 1993 Zajdel showed his ambiguity again towards his own MCM. As the other councillors sat terrified as a pack of howling business leaders tried to break down the doors of city hall, Zajdel went out front to talk to the shopkeepers, some of whom he knew. Zajdel also split with his own party on a deal to rent space in the World Trade Centre for $1.4 million per year.
Zajdel was described in an article at the time as "works in real estate." (11 Aug 1993 Gaz. A1) but that appellation was not seen again, so that element of his story remains unknown.
In the Spring of 1994 Zajdel quit the MCM to become an independent and soon joined the Vision Montreal Party under Pierre Bourque.
That November Zajdel won re-election in a 36 vote squeaker over David Ly Lac Huy. (In that same election Michael Applebaum beat Vision candidate David Mowat by 31 votes and Helen Fotopulos beat Jean Roy of Vision by 29 votes.)
Zajdel found himself for the first time on the high-paying executive committee under Bourque, who had beaten Dore largely thanks to a publicity stunt in Zajdel's area, where he slept in a poor family's apartment for a night to see what it's like. Zajdel was rewarded with a room at the top of the Bourque administration, where he managed a ton of money.
"Not every decision in a $1.8 billion budget is perfect," he said about some issue or another, a phrase he would repeat in essence about several issues over the next few years.
Zajdel oversaw the sale of the Jean Talon Station and the St. Michel baths. He travelled with Bourque on a trade mission to Turkey, Israel, Greece and Lebanon.
He then gained a reputation for helping sell off city properties very little money, which is unfortunate because property in Montreal was dirt cheap during that time and the city could have earned hundreds of millions more had it held off for a few more years.
Opposition councillor Marvin Rotrand blasted Zajdel and Bourque for selling off the land on which the Complexe Desjardins sits for $16.5 million to the Caisse Desjardins. Montreal had paid $54 million for the property when it expropriated it in 1970.
Zajdel was also involved in such mid-90s doldrums files as the attempt to get the then-empty Simpson's department store building rented out. In Oct. 1996 Zajdel found himself defending a $5.5 million contract given to CGI, with whom Bourque had previous ties and some called out a conflict of interest.
Zajdel's power further increased when Bourque kicked Sammy Forcillo and Pierre Goyer off the executive committee and gave Forcillo's real estate responsibilities to Zajdel. Zajdel was also put in charge of solving the city's "millennium bug" issue, which he estimated would cost the city between $5 and $8 million. Of course it cost $8 million.
In Dec. 1996 Zajdel oversaw the city's sale of its interest in the World Trade Centre, which they peddled off for $31.7 million, a staggering $59 million loss for the city. A few months later, the city sold part of the Blue Bonnets site to the province, which caused a big ruckus and Bourque lost his majority in council due to the deal, which was said to have cost the city $12 million.
In June 1997 city auditor Remy Trudel pointed out $17 million in inappropriate expenditures and suggested certain financial officials be fired but Zajdel said that they would not be fired. That same month Zajdel defended the city's purchasing of 6,800 raincoats for its 4,000 blue collar workers but when quizzed on details of what the $670,000 clothing purchase, he confessed he didn't know key details.
Zajdel started suggesting that he might quit the Bourque team, as it appeared that his leader was increasingly battered by scandal. As some sort of fluke, Bourque was asked to pick a stub from a charity draw at a Jewish religious centre for a 1998 gold Nissan Maxima worth $38,000 and guess who won? Zajdel, who purchased two $100 tickets, out of the total of 1,300 sold.
In June 1998 Zajdel said he would not run for a third mandate but changed his mind in September as Bourque - who had been shaken by 193 convictions of illegal fundraising in his first mandate - developed a big lead over challenger and former mayor Jean Dore.
Zajdel, still under the Bourque banner, bagged his third straight electoral victory, beating Michael Polak by 500 votes. "I thank my people and I thank the Lord, who gave me one more victory," he said after the votes were tallied.
Zajdel was soon defending Bourque again, as per custom, saying that there was nothing wrong with the city giving $1 million to Canderel to build a shrine to the Canadiens at the old Forum.
But in Feb. 1999 Zajdel was caught flat-footed when his claim that the city had never been given a chance to buy a property off Atwater above Sherbrooke, was proven untrue by correspondence. Developer Rene Lepine had been seeking to build condos on the site of the project which had hitherto been zoned institutional. Lepine was, of course, granted that zoning switch and built condos on the green space as promised.
In September 1999, also under Zajdel's watch, parts of the downtown Faubourg St. Laurent were sold by the city for $1.7 million - a $10-million loss for the city of Montreal.
In the same month, Zajdel salivated as the federal Liberals needed a man in Mount Royal but he withdrew when the then-massively popular human rights figure Irwin Cotler chose also to seek the seat.
There was additional fury about other Zajdel dossiers such as the Redpath Mansion, condos on Cote-des-Neiges where the Christian Science church had sat as well as a failed attempt to expand a synagogue.
In 2000 Bourque's administration took over two buildings owned by Claudio Di Giambattista (who, rather amazingly has still not been put under public curatorship in spite of his obvious mental incompetence) specifically the 40 apartments at 3330 Bedford and the 32 units at 4711-4715 Plamondon.
The 250 mostly-immigrant residents of the 72 units were temporarily relocated because the apartments were unlivable. Rather than do the repairs and bill the landlord, the city allowed the buildings to remain in a state of disrepair and hoped the landlord would just fix them.
A housing activist group called OEIL got $600,000 together to buy the Plamondon building to repair and allow the tenants to return. The handshake deal was nixed though when Howard Rossdeutscher paid $1.5 million for the two properties and the new owners were given $200,000 to renovate them. They were turned into condos, and the residents - who should have been allowed to return - were out in the cold. A rental board judge (regisseur) agreed that the city was wrong but the tenants were stiffed nonetheless and many were placed at the front of the line into public housing units to quieten them up.
In Nov. 2001, the first megacity election, Zajdel beat Aline Malka by 200 votes to retain his seat, now called Darlington but his longtime Bourque had been defeated in favour of Tremblay and Zajdel's time on the high-paying executive committee was done too.
In July 2002 Zajdel faced heat when his wife received a $44,000 grant to fit up their NDG home from the Revitalization of Central Neighbourhoods Program. He was earning $58,000 a year at the time after losing his six-figure salary under Bourque.
In February 2005 he joined up with Tremblay's Union Party. This allowed him to collaborate and advance projects, as other could help support his initiatives, so he recovered at least part of his influence and power but whether he abused that power in those years remains to be seen.
That November he won his final election, beating Kashmir Singh Randhawa by 400 votes.
He was snubbed from the executive committee once again and after an uneventful few years as city councillor, where he seemed to have lost his focus and preparedness, he chose in June 2009 to not run again.
After quitting city politics he ran as a federal Conservative against Liberal incumbent Irwin Cotler but lost. He was criticized for taking a salary from the Conservatives for some time after in a role that aimed to undermine Cotler.